Welcome to Beaufort Park
Situated in North West London, Beaufort Park is well connected, just a few stops away from Hampstead or Camden and less then 22 mins from prime central London on Northern line from Colindale station.
Situated in North West London, Beaufort Park is well connected, just a few stops away from Hampstead or Camden and less then 22 mins from prime central London on Northern line from Colindale station.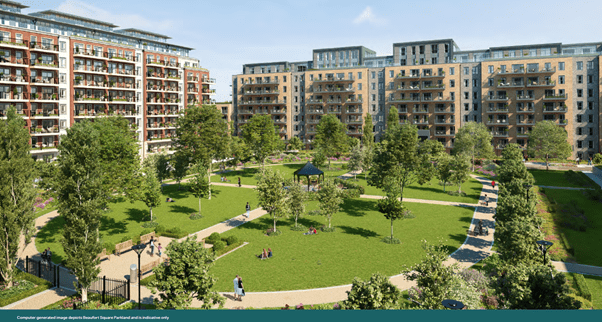 THE GARDEN COLLECTION
Overlooking the verdant Beaufort Square and surrounded by green space, these homes have quality finishes and contemporary interiors, perfect for today's Londoner. Set in 25 acres, with a landscaped parkland at its heart, Beaufort Park is leading the regeneration within this area of North West London, delivered through the St George bold vision and world-class designs.
Discover a neighbourhood designed with the modern resident in mind. These contemporary homes boast exclusive on-site facilities, convenient connections to the city centre and landscaped green spaces.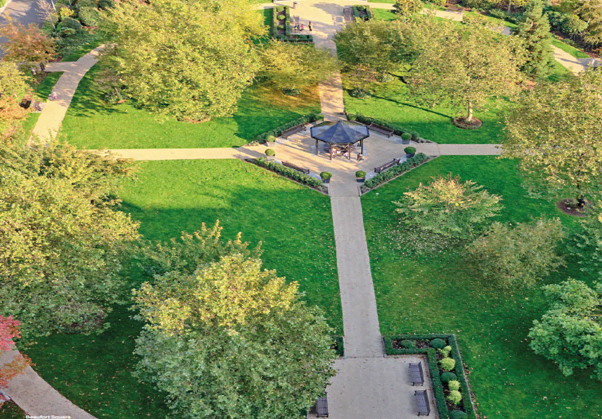 Choose a Studio, Manhattan, one, two or three bedroom apartment. These homes offer spacious, light-filled living spaces with contemporary interiors and access to a private balcony, terrace or communal gardens. Quality specification homes are accompanied by views over the landscaped courtyard.
The exclusive, residents-only spa is home to a large fitness studio, fully-equipped gym, indoor swimming pool, sauna and jacuzzi. Farington House, named in continuation of the aviation history of the development, provides exclusive city-style living.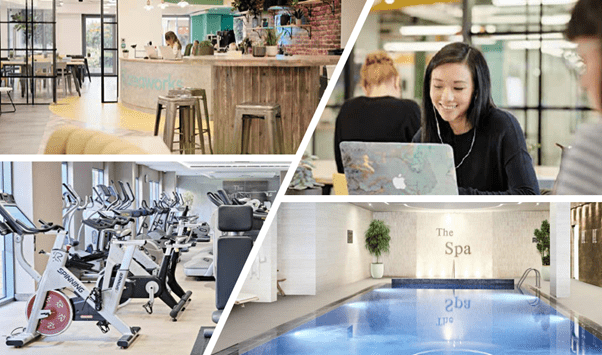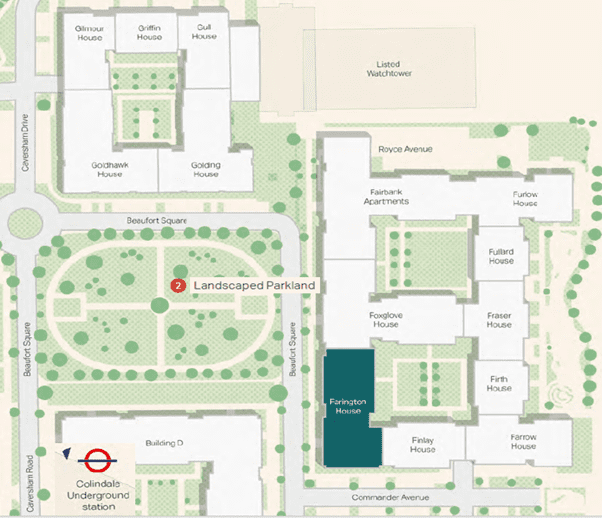 The story of Beaufort Park is forever evolving – from its historic origins as the site of the world's first airfield to today's vibrant neighbourhood. The area has hosted a number of the world's firsts over the years, including the first successful hydrogen balloon flight, aerial derby and aerial loop-the-loop.
In 1911, Claude Grahame-White, England's famous premiere pilot took control of the land around Beaufort Park to create the world's first airfield Hendon Aerodrome. He started a flight school, took the famous author H. G. Wells for a spin in 1912 and launched the great Hendon Air Shows.
Today, Hendon Aerodrome is celebrated at the Royal Air Force Museum, including Grahame- White's original Watchtower, located adjacent to Beaufort Park. The museum is a huge attraction and continues to celebrate the story of British aviation in North West London.
A home is more than a place to live. It should be a place to build connections. Beaufort Park has a thriving social scene. Meet friends in the coffee shop, go for food in the local restaurants or simply relax in the park. Find workspace in Areaworks, exercise in the on-site gym or unwind in The Spa.
Beaufort Park's beautifully landscaped grounds are a great space for unwinding. Whether you want to take some exercise or relax in the sun, the continental-style courtyards, green space and manicured gardens offer a picturesque setting. The park has been known to host the popular Concert in the Park, where residents meet others within the community and watch musical performances of every genre, from jazz to steel bands, funk to opera.
Everyone takes their coffee differently. Our coffee shop, can deliver your choice to any Beaufort Park address. Whether you want a cappuccino in bed or a mid-morning flat white on your balcony, put in your order and enjoy it alongside a host of pastries and other snacks.
The Beaufort Pub offers a great meeting space for catching up with friends and family over a Sunday roast or going for after-work drinks with colleagues.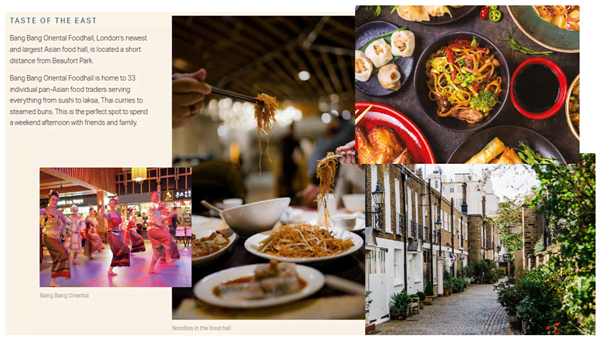 North West London offers a unique combination – a welcoming and intimate village atmosphere with all the buzz of the City. Beaufort Park is a short journey from the vibrant heart of London city centre. Stay close to the nightlife, shopping, business and entertainment at the capital's heart. At once modern and historic, local and international, London offers something for everyone. London's transport network is fast and reliable, placing the City and beyond right on your doorstep.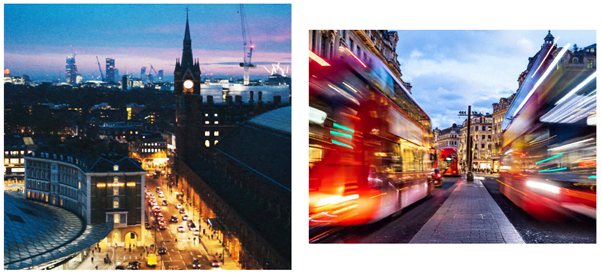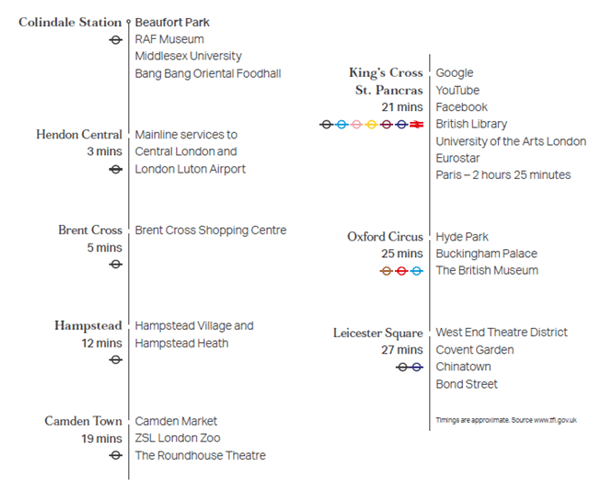 A short tube ride away from Beaufort Park, King's Cross is easily accessed via the Northern line.
Google have set up new headquarters in King's Cross, welcoming 7,000 new professionals. Other nearby creative and media businesses include Facebook, Universal Music, YouTube and Nike. Its proximity places countless job opportunities moments away.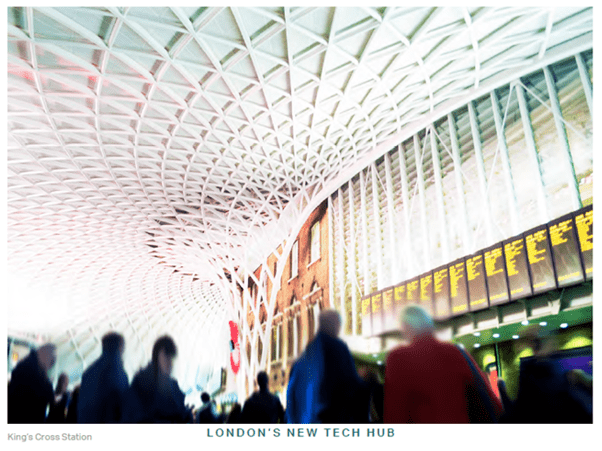 Less than a mile from Beaufort Park, the Northern line runs through Colindale tube station, transporting you to King's Cross St. Pancras in 21 minutes and Leicester Square in 27 minutes. The 24-hour weekend tube makes commuting and going out much easier. For travelling outside of London, Hendon Central connects to the National Rail network, while the Eurostar can be boarded from King's Cross St. Pancras. Additionally, bus connections and the A1, M1 and M25 are just moments away.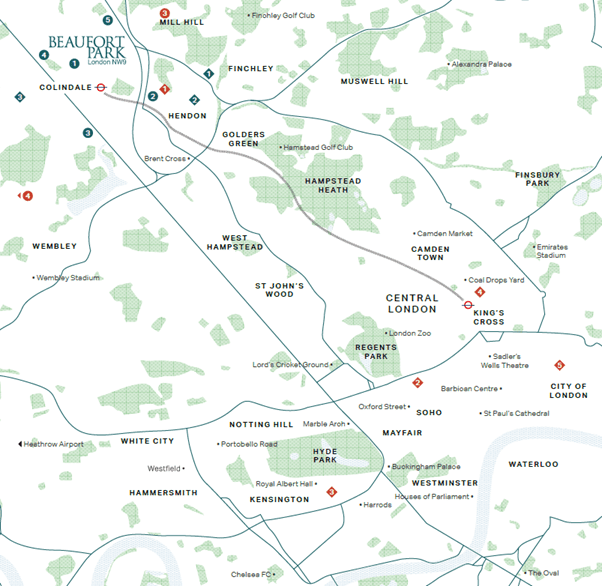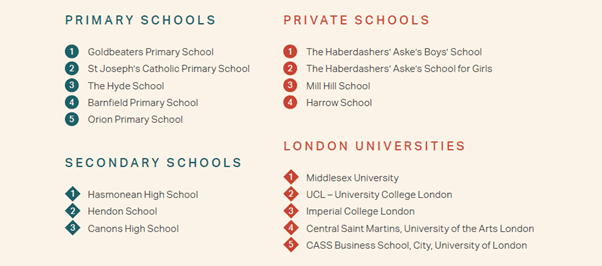 The Studio, Manhattan, one, two and three bedroom apartments have been designed for modern living, with light-filled spaces and contemporary interiors. Each apartment has a balcony, terrace or access to communal gardens and select homes have views over the internal courtyard.
Open for viewing. Register to book your appointment today!
*Source: Nationwide