Given how unique and trendy they are, Soho apartments are proving popular with buyers. They are ideal for those who want to work from home, along with urbanites who enjoy city living.
So what exactly is a Soho apartment?
The term stands for Small Office, Home Office (Soho) which highlights perfectly their dual use of being a comfortable place to live in while also providing plenty of space to work in.
Feature-wise, Soho apartments tend to have high ceilings similar to loft-style apartments. With this generous vertical space, you can customize your living and working areas according to your needs and likes. Some buyers install platform beds high up and have their office space below.
Why are they so attractive?
Our working lives are becoming more flexible and many more people now have the opportunity to work from home on a regular basis. This was a trend before Covid-19 and has now accelerated as employees are given the freedom to work more from home.
Others who are self-employed or run their own business may choose to work from home permanently, along with freelancers and those working in the gig economy. This means that more and more of us are using our homes as offices.
A Soho apartment offers the best of both worlds. Ample working space and the flexibility of being able to live there too. They are also attractive to urbanites – people who enjoy living in or very close to the city centre as most Soho apartments are built in these areas. Having the city on your doorstep and all its amenities like shopping malls, cinemas, bars and restaurants can be hugely appealing.
Why buy one?
Soho apartments are considered value for money given their sought-after city locations and combined usage as a comfortable living and working space.
Plus, having that vertical space gives you a unique opportunity to get creative. You may want to install full-length wall bookshelves with rolling ladders. Or you could put in wall mounts to hang up your bikes to save floor space. You could even set up a projector screen on one of the high walls for home movies.
Another attraction to Soho apartments are the facilities normally included within the development. These range from private meeting rooms and lounges, which makes life even easier for you whether you are working, playing or socialising.
Widya Lesta, Head of International Residential, Singapore, said: "Soho apartments are really hitting the sweet spot right now given the rising number of people who are using their homes as offices. It is a trend that is likely to be long term as the future of work changes and becomes more flexible."
Where are they being built?
While Soho apartments and loft living are normally associated with New York's Manhattan district, this popular property type has now popped up in virtually every major city across the globe. In Asia, Soho apartments are proving a big hit with young people, urbanites and those who are part of the gig economy – working flexible hours and locations.
In Japan, we are working with property developer Keihan Real Estate which is building a 12-storey residential development in Osaka's trendy Nishi district. It will include studio apartments, one-bedroom and two-bedroom units and should be completed by early 2021. Osaka is one of the fastest growing cities in Japan but average property prices are about 30% cheaper than in Tokyo.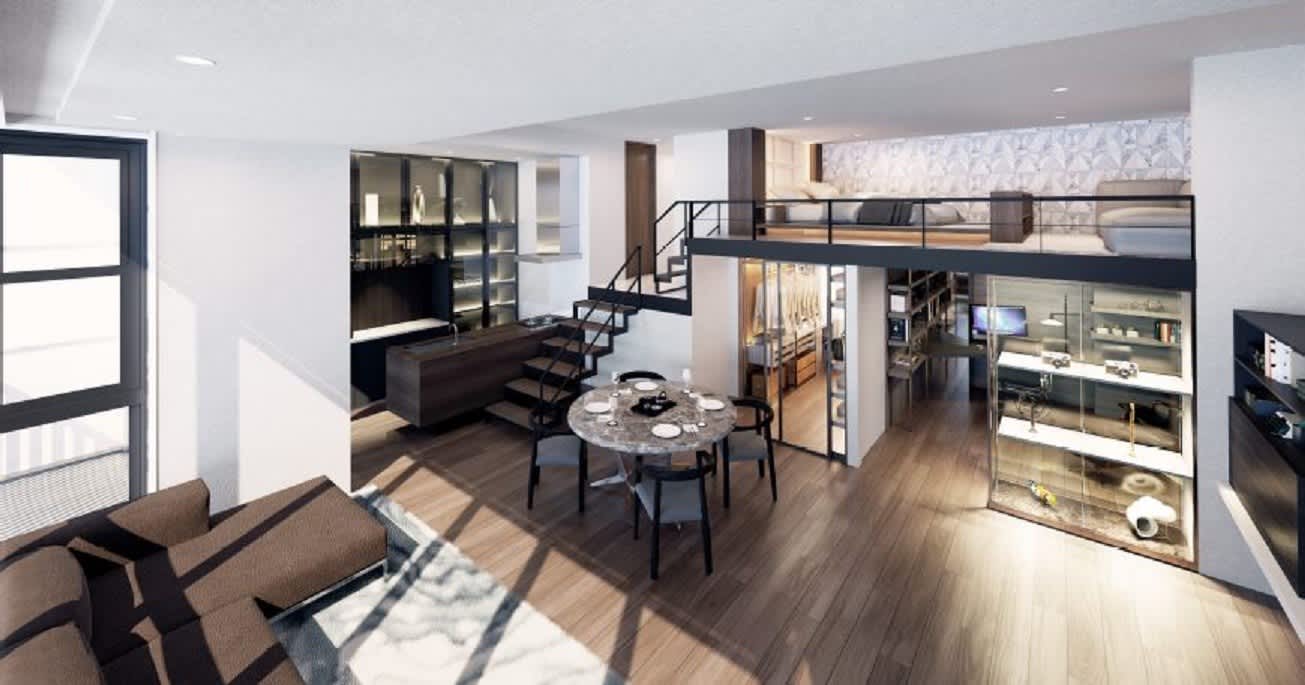 If you want to know more about Soho apartments and buying opportunities, please register for our webinar on 24 August 2020 at 5pm
Christine Wong (REN06667)
M: +6012 908 6318
E: wong.christine@ap.jll.com