London's regeneration projects spell capital growth
In recent years, London has seen phenomenal growth in property prices which is testimony to its economic stability and attractiveness as a great place to live. This has put it firmly on the radar of property investors, keen to tap into these rising prices while also earning a decent yield from rental income.
Foreign buyers particularly like investing in London, and strong overseas demand is helping to keep property prices in the capital edging upwards. Many are drawn to its glitzy and star-studded districts like Chelsea and Kensington.
But there are a wide number of areas being regenerated across the city by the UK government which could attract even more buyers to invest.
These regeneration projects tend to be in older neighbourhoods in need of fresh capital to help revitalise them and spark economic growth. This provides an excellent opportunity to invest as property prices are generally lower than other parts of the city, but offer greater potential for capital growth.
Billions of pounds are being invested across many parts of London including its East End. This money will go towards improvements to infrastructure and amenities in those areas and create increased demand for housing. Developers in the UK are often instructed not just to build residential buildings, but also to create new community hubs for residents to live, work and play as part of the regeneration.
TwelveTrees Park is being built in the borough of Newham, in the heart of London's East End where a number of these regeneration projects are happening. It's one of the most highly anticipated large-scale developments in London given its enviable location and connectivity.
Newham is already home to a highly-successful regeneration project in the form of Olympic Park which was revitalised for the 2012 Olympic games. More than £1billion is now being spent on developing the park further.
Growth potential
Newham's population is expected to grow in the next few years to more than 380,000 making it comparable to many of the UK's smaller cities. This will create a need for more housing in the area, including new builds like TwelveTrees Park.
Figures show that house prices in this area have already been growing strongly and should continue to do so as the regeneration projects take shape.
Property buyers are likely to be drawn to TwelveTrees Park because of its connectivity to other parts of London and the enviable greenery it offers, along with its growth potential.
This new development will be set in 12 acres of open green space that includes landscaped gardens and a WiFi enabled park. In fact, more than half of TwelveTrees Park will be dedicated to green space.
The ambitious development will include around 3,800 homes – a mix of studios, one, two and three-bedroom apartments along with exclusive penthouses – spread across the vast green space. This offers plenty of price points for property investors for TwelveTrees Park, which will be completed by 2024.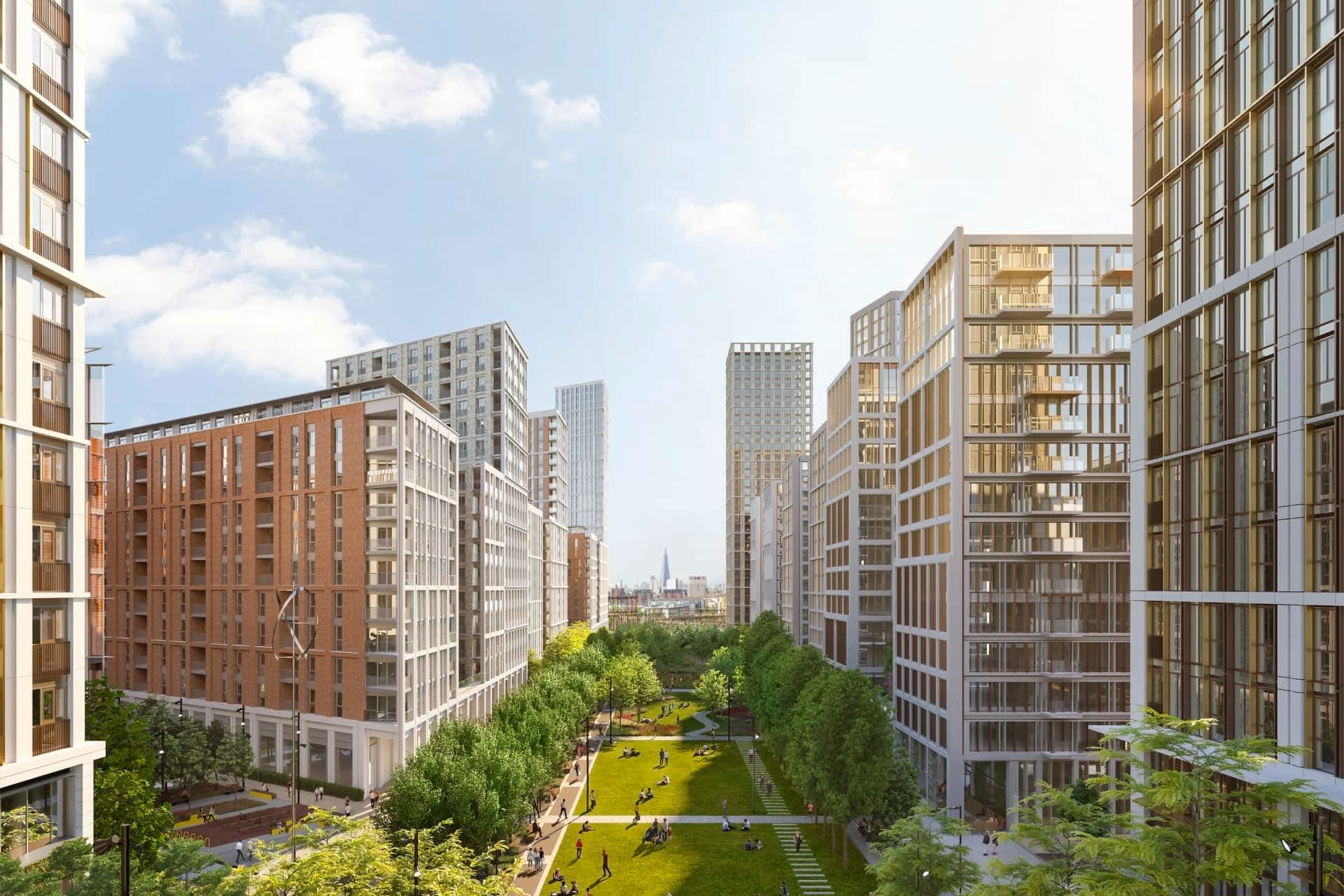 Getting connected
Connectivity is a strong point of TwelveTrees Park, as it's only a one-minute walk from West Ham station, which is linked to five rail and tube lines offering fast and regular links to the city centre and beyond.
The location also has quick access to the high-speed Crossrail network, while London City Airport is just 10 minutes away. Investors like to buy properties close to public transport as it makes them much easier to rent out.
Those living in the development will have access to a residents' gym, business lounge, screening room and 24-hour concierge service. Such features are attractive to tenants and should help achieve higher rental incomes.
Sweet spot
"Twelve Trees Park (TTP) hits the mark on three different distinct criteria – location, transportation and regeneration. With 5 lines connecting this mixed-use development to the rest of the city, TTP will be known as one of the top connected development in London and a jewel in the rejuvenation of East London." said Christine Wong, Head of International Residential, JLL Malaysia.
As TwelveTrees Park enters its early sale period, now is seen as an excellent time to gain a first-mover advantage and invest. The growth potential and location are major attractions likely to spark strong demand.