Monte Rei Clubhouse Residences In Algarve: Your Golden Ticket To Portugal's Emerging Real Estate Sector. One of Portugal's most prestigious golf resorts is now opening its doors to overseas buyers and investors.
Home of Portugal's one and only Jack Nicklaus Signature Golf Course, this world-class residential complex offers long-term growth, year-round bookings, and excellent performance in the luxury rentals market.
As early as this month, early-bird buyers in Singapore, Malaysia, and neighboring countries are now given the opportunity to invest in this luxurious, overseas development in one of Portugal's most beloved tourist destinations.
Discover Luxury And Opportunity In One Place
Pedro Lancastre, Managing Director, JLL Portugal, shares the unique qualities of Monte Rei and why it's such a big hit among tourists and property hunters.
"Monte Rei is a world-class resort with a top-of-the-game Jack Nicklaus signature golf course and a new generation of modern lifestyle inspired properties, surrounded by stunning scenery and benefiting from a full range of services and a fine dining restaurant, among other high-quality facilities."
"All this, simultaneously close to the major European capitals and in the unspoiled Algarve, where you can still fully enjoy the authenticity of the region and where the real estate market has a high capital growth potential."
Set in 1,000 acres in the Eastern Algarve, Monte Rei Clubhouse Residences features spacious two- and three-bedroom apartments as well as penthouses.
The comfortable open-plan living spaces feature floor-to-ceiling windows that make full use of the natural light and warmth for perfect viewing of the surrounding landscape. Guests and residents will also have access to a variety of personalized services.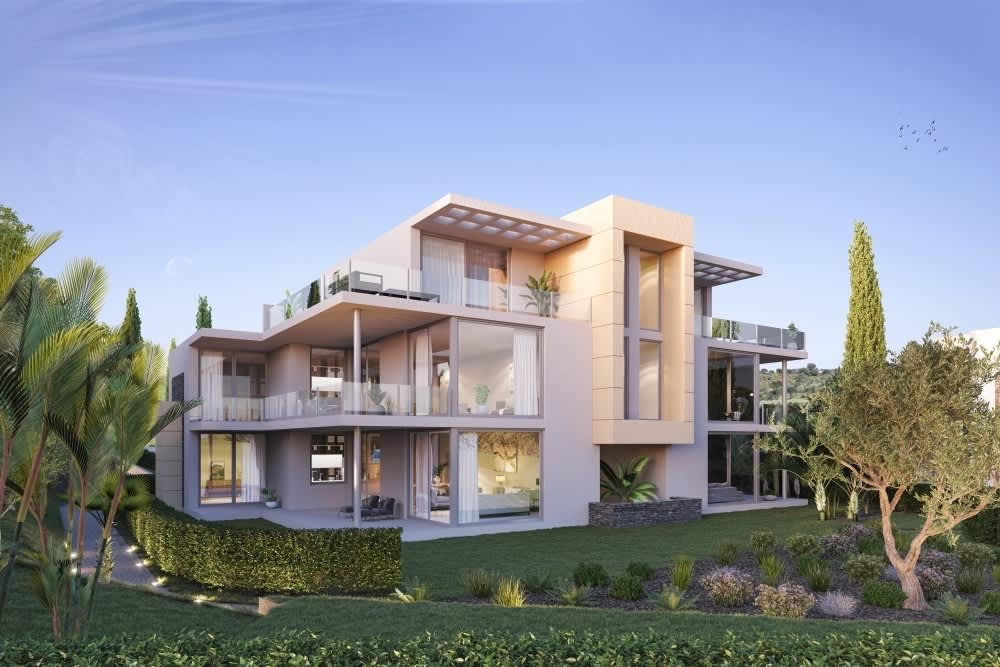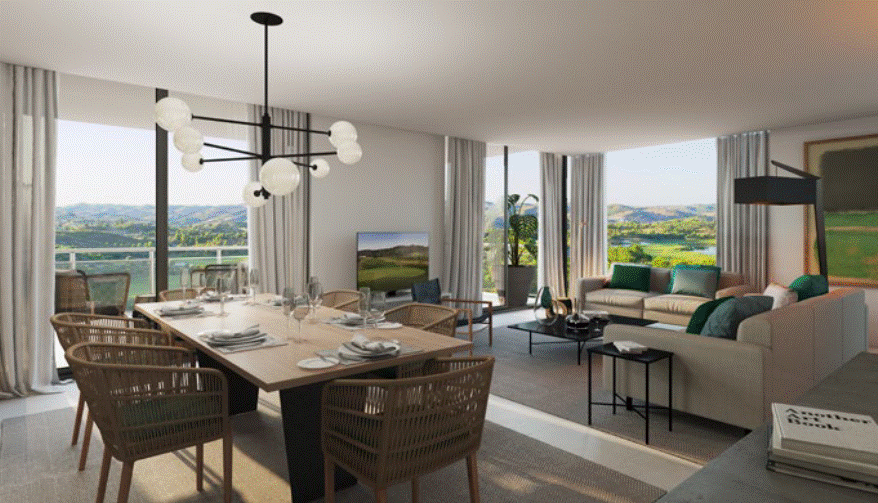 For example, a dedicated team of a concierge is always available to arrange activities in the resort and surrounding area - from travel arrangements, restaurant reservations, spa treatments, in-villa dining, and even childminding.
Additional facilities like high-end dining, heated swimming pool, gym, tennis courts, and children's play area, are all supported by exceptional staff.

A Haven For Golfers And Property Investors Alike
As the only Jack Nicklaus Signature Course in Portugal, the clubhouse is ranked as the number one golf resort in the country. It has also been selected and recognized by IAGTO Golf 2020 (five awards) and Golf World top 100 for seven years.
Because of this recognition, Monte Rei has seen a 10% growth per annum on the number of golfers and 8% on golf revenue.
Meanwhile, rental properties have increased on average of 4.5% in value over the last five years.
However, the best is yet to come.
Just recently, Jack Nicklaus signed a development contract for a second golf course, which will make Monte Rei one of the only few resorts in the world to have two signature courses.
The second golf course includes a five-star luxury hotel, a spa, and two residential developments.
Patricia Barão, Head Of Residential, JLL Portugal explains the property's unquestionable growth and popularity around Europe's golfing community and the luxury rentals market.
"Monte Rei is not only a unique place to live and to play golf. It also offers a balanced lifestyle experience. The properties and real estate of the resort are a central piece of this experience. It offers luxury and highly comfortable accommodation for residents and golfers."
"The resort is also increasingly attracting travelers and properties are having an excellent performance in the luxury rentals market, thus representing an unrivaled investment opportunity for those who are seeking for interesting returns in a landmark resort that is generating significant capital appreciation".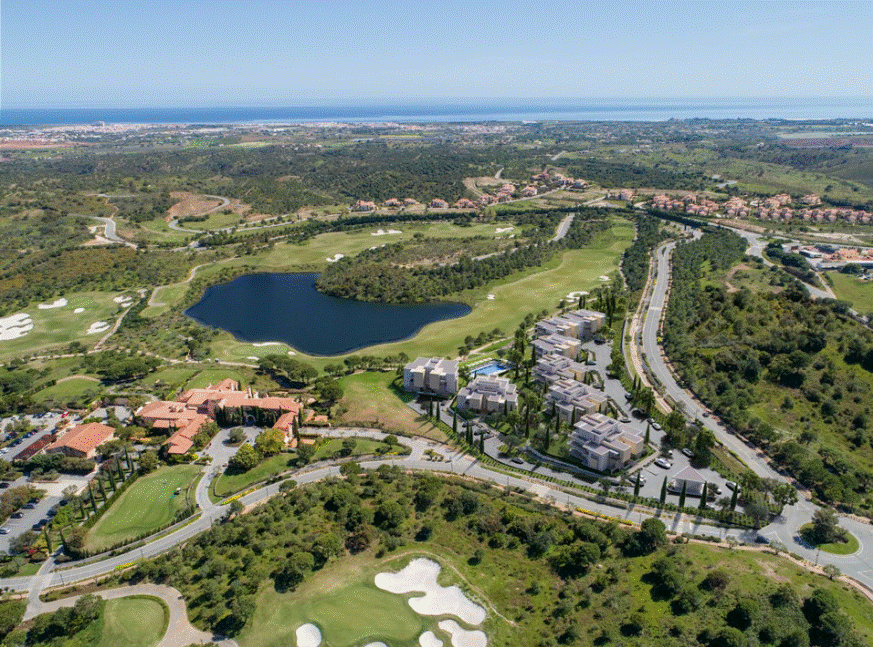 The Land Of Year-Long Sunshine And Golden Opportunities
Since the 1960s, the Algarve region has been the go-to destination for overseas investors, expatriates, and holidaymakers who wish to settle in Portugal for good.
The region is home to extensive sandy beaches, picturesque towns, and a growing number of activities that cater to travelers of all ages.
But what it sets apart from most vacation spots in Europe is its climate.
Because of its location south of Portugal, it enjoys 3,300 hours of sunshine per year -- more than anywhere else in continental Europe.
This unique feature allows for more tourists and long-term renters to visit the place, which in turn provides a stable profit to rental property owners in the region.
Monte Rei, for example, has seen steady growth over the last few years.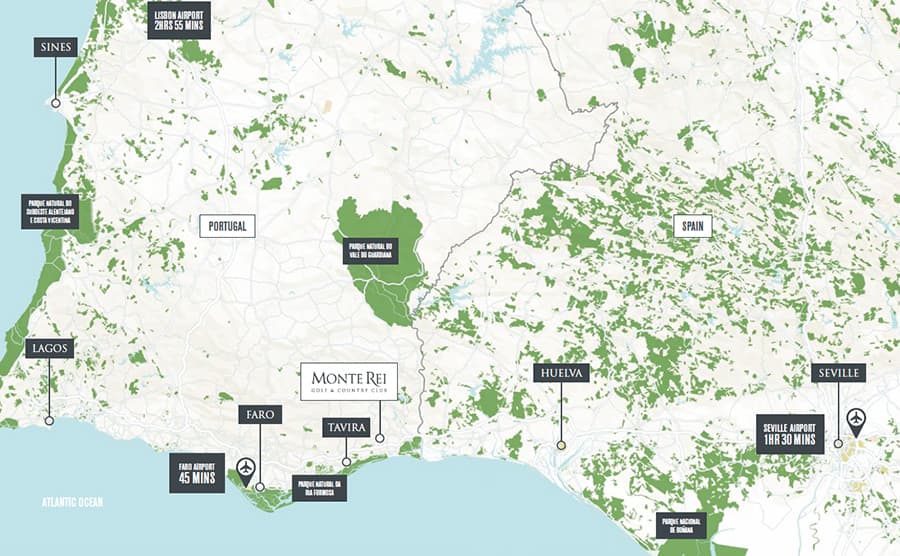 "As we are located in the Eastern Algarve, we can anticipate an unaffected growth as this region has been the best area for development outside of Porto or Lisbon," says Declan McNaughton, Commercial Director, Monte Rei.
"We currently see our properties giving a return of 4% or greater over the last two to three years. The East Algarve region is now receiving special attention from those looking for authenticity and privacy, where you can enjoy life at your own pace and find a quiet spot to relax or unwind from the exhausting daily routines."
"This growing interest together with the two investor-friendly schemes namely the Non-Habitual Regime and the Golden Visa Program have uplifted the property value as well as the rental value of the existing properties."
McNaughton also reported exceptional growth in Monte Rei Club Residences over the last two years.
"Our rents are solidified as bookings for our resort are confirmed at least 6 months in advance. In fact, we had a 10% rate hike at the beginning of this year. We work on a 50% occupancy rate to give a realistic view and return on our properties."
"We also benefit from two distinct booking seasons, which help the clients rental flow throughout the year in the resort. Golf Season (March, April, September, October, and November) and Leisure / Family Season (June, July, and August)."
These amazing returns, favorable government incentives, and impressive location make this project a promising opportunity for serious buyers and investors.
Ready To Invest In Portugal's Hottest Property Market?
For more details about Monte Rei Clubhouse Residences, you may contact JLL International Residential at +6012 908 6318 or wong.christine@ap.jll.com.
Attend JLL's webinar on 16 May 2020, 4pm (KL)
Register here. Details to be provided upon registration