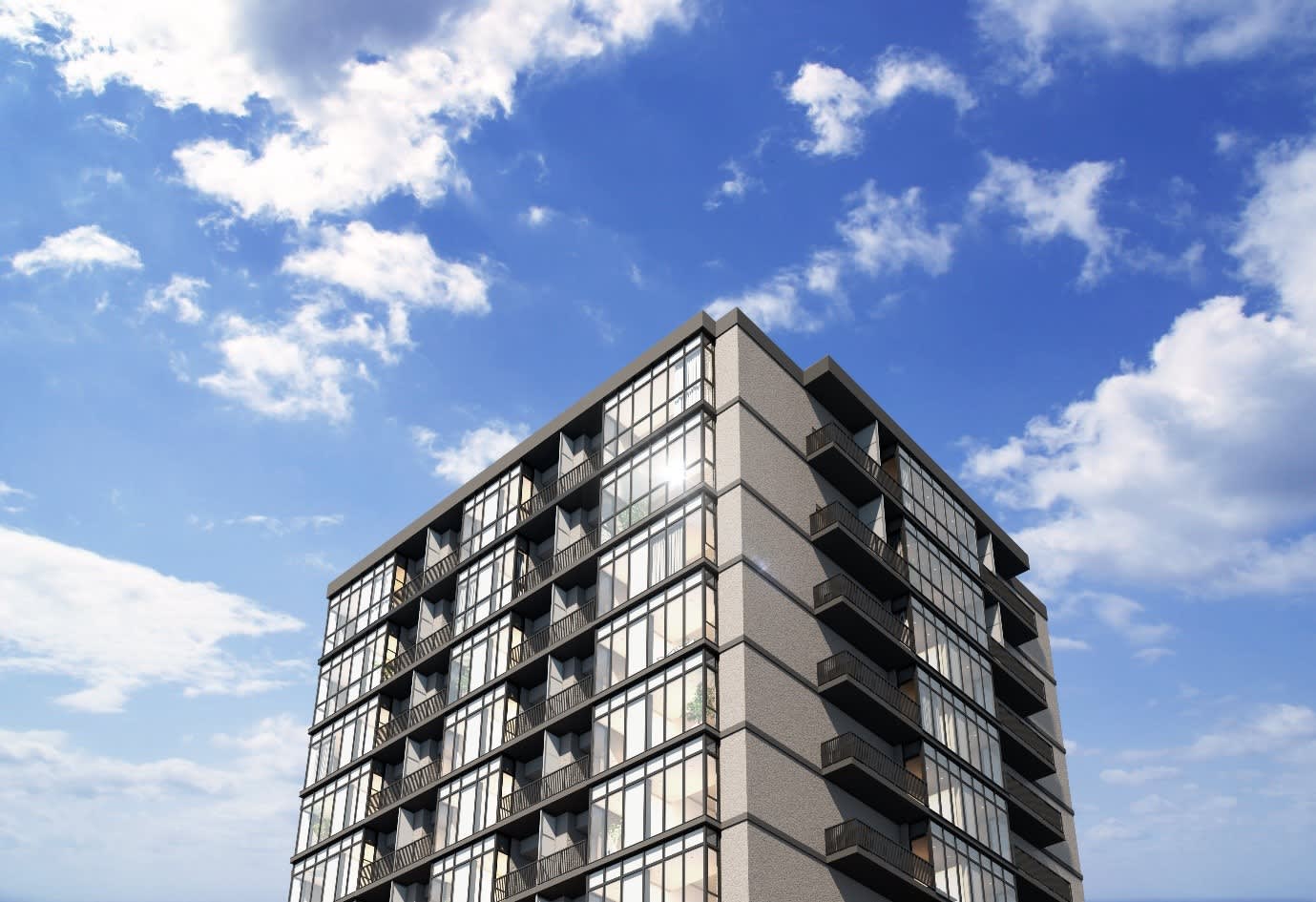 Those who are considering diversifying their property investment portfolio in the Land of the Rising Sun will be glad to know that Keihan Real Estate Co Ltd is opening its latest development in Osaka to buyers from Malaysia. Called The High Horie, the project provides opportunities for rental income and offers a place for people to start their own businesses, says the developer, which aims to expand its reach internationally.
Keihan Real Estate representative Mayuko Takahashi says in an email interview that the vision of the Keihan Group appears in the phrase "global Keihan Group".
"The goal is to welcome customers from around the world with a global perspective and to develop business across Asia," she says.
"We have been selling our properties mainly in China, Hong Kong and Taiwan for about five years. This experience has helped us develop products based on the opinions of overseas customers. So far, we have developed products that satisfy not only Japanese but also overseas customers, and to continue making progress, we decided to sell in Malaysia."
Established in 2000, Keihan Real Estate is a subsidiary of Keihan Electric Railway Co Ltd, which was founded in 1906. The holding company developed the railway links between Kyoto and Osaka, and engaged in property development along the railway line it set up. After some company restructuring, the real estate division was established and it developed and sold about 2,500 condominium units in Osaka city between 2014 and 2018.
Its latest project, The High Horie, is located in Nishi-ku, Osaka. According to Takahashi, it is a popular residential area with a young population, which is forecast to increase. Within the vicinity of The High Horie are amenities such as a hospital, a library, supermarkets, schools, parks and fashionable high-quality shops. The nearest metro station — Nishinagahori — is a minute's walk away.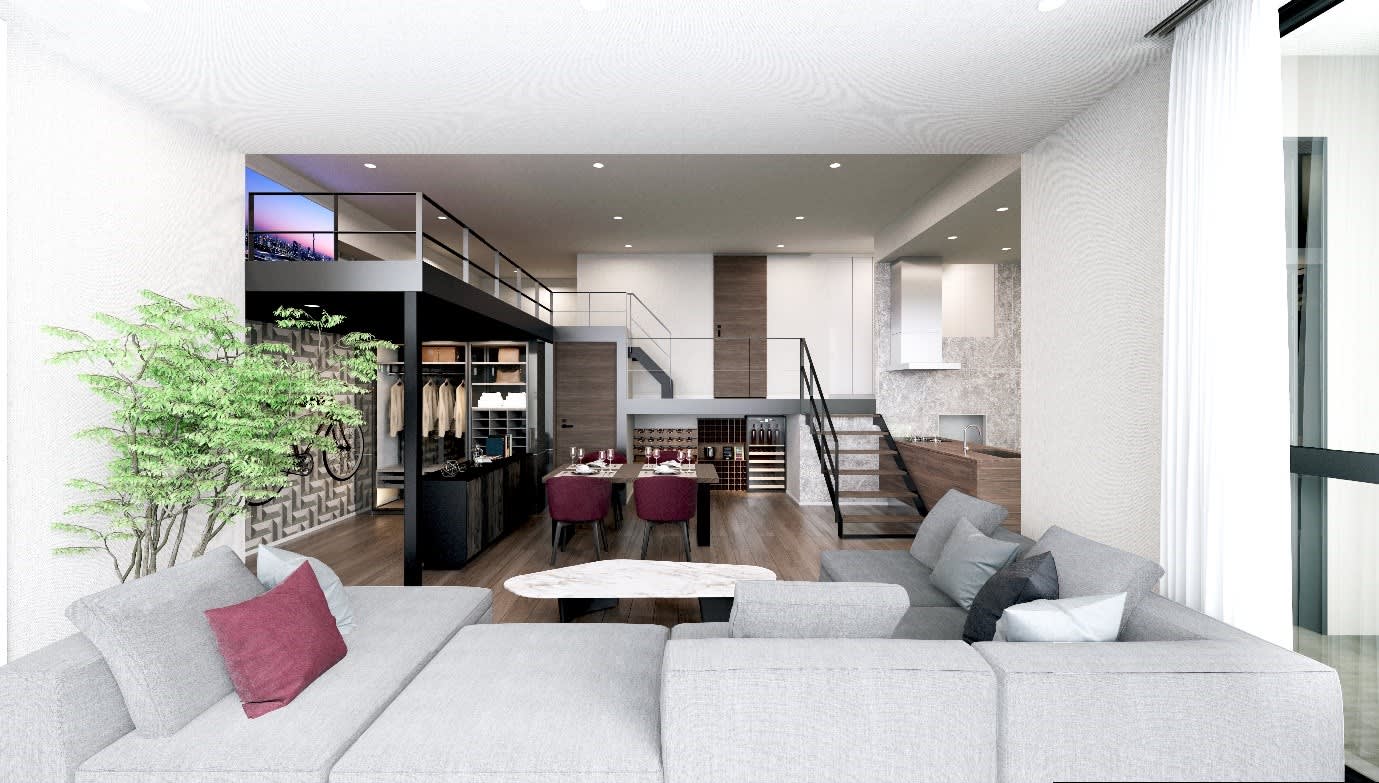 "This project is planned mainly for people living in the city centre such as singles, DINKs (double income, no kids) and those living in multiple residences or need closer access to their workplace," says Takahashi. "In addition, we have designed common spaces and services that will support SoHo (small office/home office) use with the increase in remote work and side businesses, owing to the work-style reform in Japan."
In recent years, the government has been reforming workplace practices. These include encouraging people to have side or multiple jobs. To cater for this new type of worker — who either is a freelancer, is someone who works from home or has his or her own small business — Keihan Real Estate created this SoHo product.
The High Horie occupies a 1,014.27 sq m parcel and has an estimated gross development value of ¥6.5 billion (RM262 million). The 12-storey project will have 141 units with three layouts — studio (22 units), 1-bedroom (105 units) and 2-bedroom (14 units). The built-ups will range from 325 to 798 sq ft, with a starting price of ¥29.4 million. There is an option for a guaranteed rental scheme for investors. Open for sale now, The High Horie is 47% taken up to date. The project is expected to be completed next January.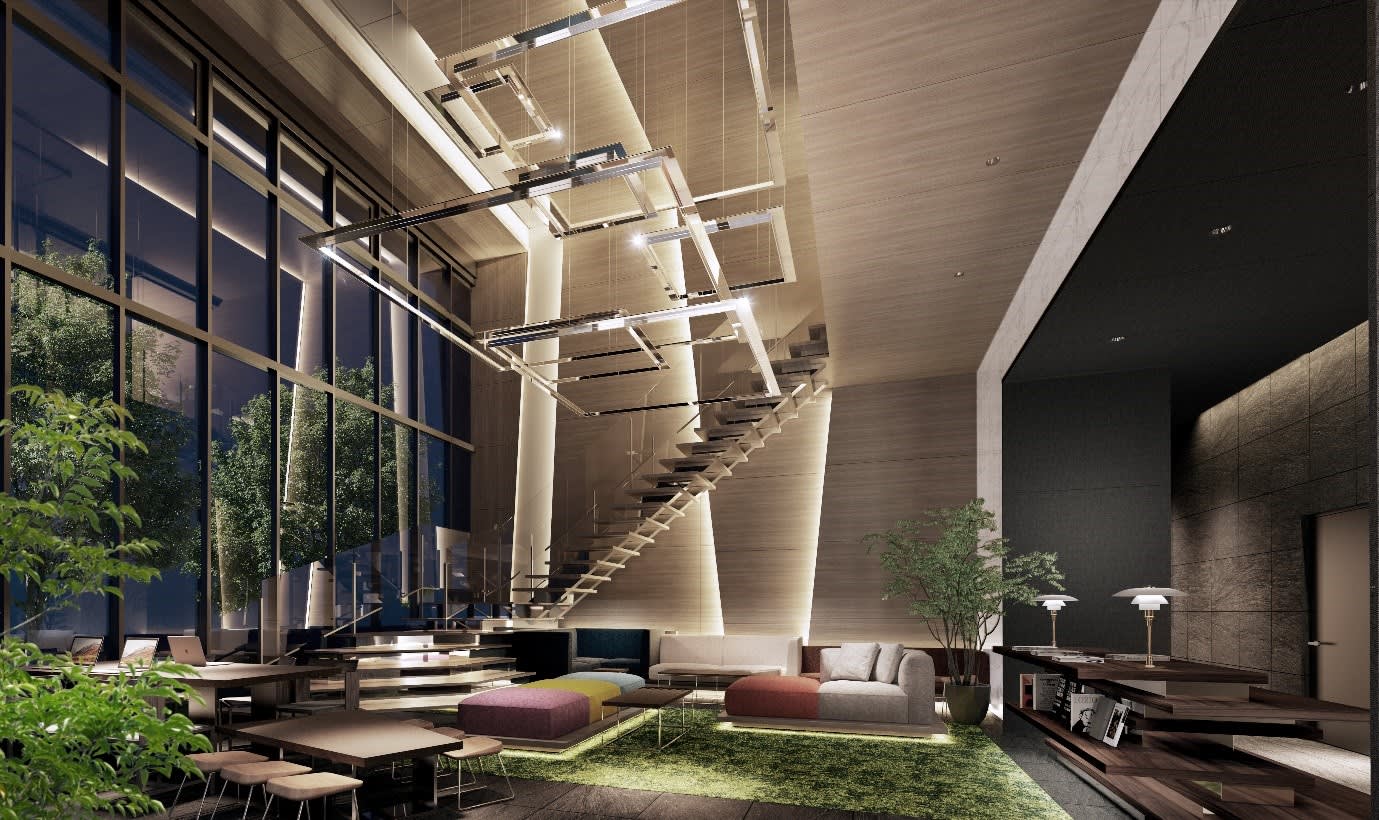 A unique feature of the development is that each unit can be registered as a business address, which owners of regular condos in Japan are not allowed to do. Among its facilities will be two common areas — a lounge area on the ground floor for residents and/or business owners to have open meetings with clients or guests, and a space with private meeting rooms.
The design of the units also differs slightly from that of typical Japanese high-rise developments. "A typical Japanese condo has a ceiling height of 2.4m to 2.6m while this project's units will have a ceiling height of 3m to 3.55m. By providing a higher ceiling, it would be possible to partition the space not only vertically but also horizontally into lofts and storage spaces," explains Takahashi.
The additional space would allow people to live and work in the same place. This flexibility, along with the shared facilities, will enable small businesses or freelancers to conduct their business in the same space without having to meet clients or guests elsewhere and incur additional expenses, she adds.
Condo market 'is doing well'
JLL Japan head of international residential Kentaro Sato believes that Osaka's high-rise market is a prime area for those looking to expand their investment portfolio. JLL Japan, assisted by JLL Malaysia, is the marketing consultancy for The High Horie.
"In central Osaka, the condominium market is doing well. One of the reasons is that the units are not that expensive in terms of price per sq ft. If you compare with condos in Tokyo, Osaka's are priced 60% lower. So, it is still at a reasonable level," says Sato.
Similar to big cities such as Tokyo and Fukuoka, Osaka is experiencing urbanisation. So many people from the surrounding areas, including Kobe and Kyoto, are moving to the city, he continues. "There has been a significant increase in population in the main central districts in the city. That is why condo sales in central Osaka are quite good now."
From 2017 to 2019, condo supply increased 95% and the price index improved 103%, according to data provided by Sato. Moreover, the city's population grew 101%, from 2.713 million to 2.74 million, and rent rose 105%.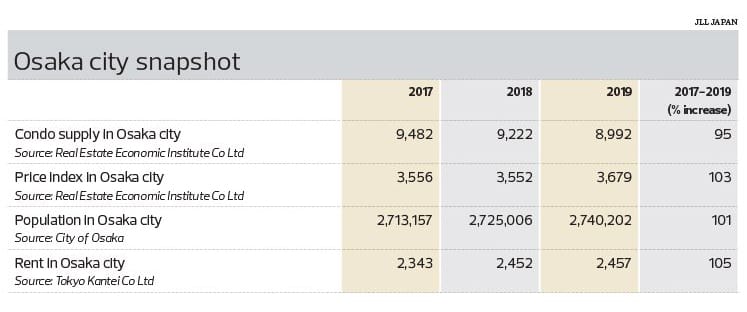 The yield is higher [in Osaka] than Tokyo because Osaka is the second largest city or economic zone in Japan…The other reason [to invest here] is that Osaka is expected to have an integrated resort (IR) project. That is probably the main driver that has increased the interest of foreign investors," he says.
In 2018, the IR Bill was passed in Japan, allowing for an IR with casino in up to three cities. It will take another year for the selection of the cities to be completed, but Sato says Osaka is highly favoured to be chosen. It is estimated that one IR with casino will generate 97,000 new jobs.
Meanwhile, there is a limited supply of residential properties in Osaka, as there are developers that buy land to build hotels, he explains. Owing to this competition for land, the supply of condos is expected to be controlled, leading to the units' values holding, he adds.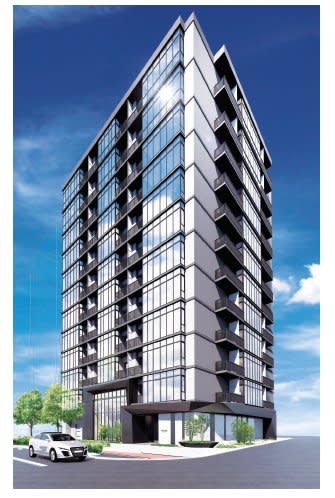 Sato points out that infrastructure improvements to rail lines to the reclaimed island where the proposed IR will be located as well as to Kansai International Airport will also increase interest in and demand for properties in Osaka.
The steady growth of the Osaka property market looks set to continue if all goes well, says Tetsuya Kaneko, head of research and consultancy at Savills Japan.
"The overall residential market in Osaka is faring well. Rent went up about 2% last year, which demonstrates strong demand. Prices have risen 3% to 4% in Osaka city, but the transaction volume has gone down, owing to high prices like in Tokyo," he says. "This moderate growth is likely to continue. Developers have strong balance sheets and no incentive to sell condos at a discount. They can wait for a long while."
Kaneko believes the high-rise market has many investment catalysts, including "burgeoning inbound tourism, the casino, the 2025 World Expo and related transport infrastructure improvements".
The infrastructure projects, as stated in Savills Japan's May 2019 "Osaka Real Estate: Rebirth of a Market" report, include the large urban redevelopment project, Umekita Phase 2, slated for completion in 2023. It is expected to feature towers with office, retail and residential components, developed across 140,000 sq m. The report also states that Yumeshima, the artificial island that is the proposed site for the IR development and will host the 2025 World Expo, is also a catalyst for growth.
Furthermore, infrastructure additions such as the completion of the Umekita Station in 2023 and the Naniwasuji Line in 2031 are expected to shorten the travel time between Osaka Station and the Kansai International Airport by as much as 30 minutes, benefiting the investment environment.
Mari Kumagai, research senior director at Colliers International Japan, says the Osaka market continues to perform well, with average unit prices on an upward trend.
"With limited supply, the market condition remains in favour of developers. The average unit price has continued to trend higher at a CAGR (compound annual growth rate) of 5% since 2014, or reaching ¥708,000 per sq m as at end-2019. We expect to see a similar trend over the near term, although the downside risk has been increasing, with lower risk appetite as a result of the Covid-19 outbreak. A combination of tight supply, limited land supply for development and larger incoming institutional investments supports the ongoing market growth," says Kumagai.
She points out, however, that while foreign buyers are allowed to purchase and invest in properties in the country, exiting may be a challenge because of volatility in the market.
Meanwhile, to ensure that Osaka remains in the minds of local and foreign investors, Keihan Real Estate plans to develop more projects in the city. "In the Kansai area, we plan to develop projects mainly in the six wards of Osaka city. Besides The High Horie … we also plan to build a tower project in front of Osaka Castle's Otemon Gate as well as a tower project in the bay area, which has attracted attention, owing to the 2025 World Expo and the proposed IR," says Takahashi.
For more information on The High Horie and or anything else that you'd like us to clarify, contact JLL International Properties at +603 2260 0700 or Wong.Christine@ap.jll.com