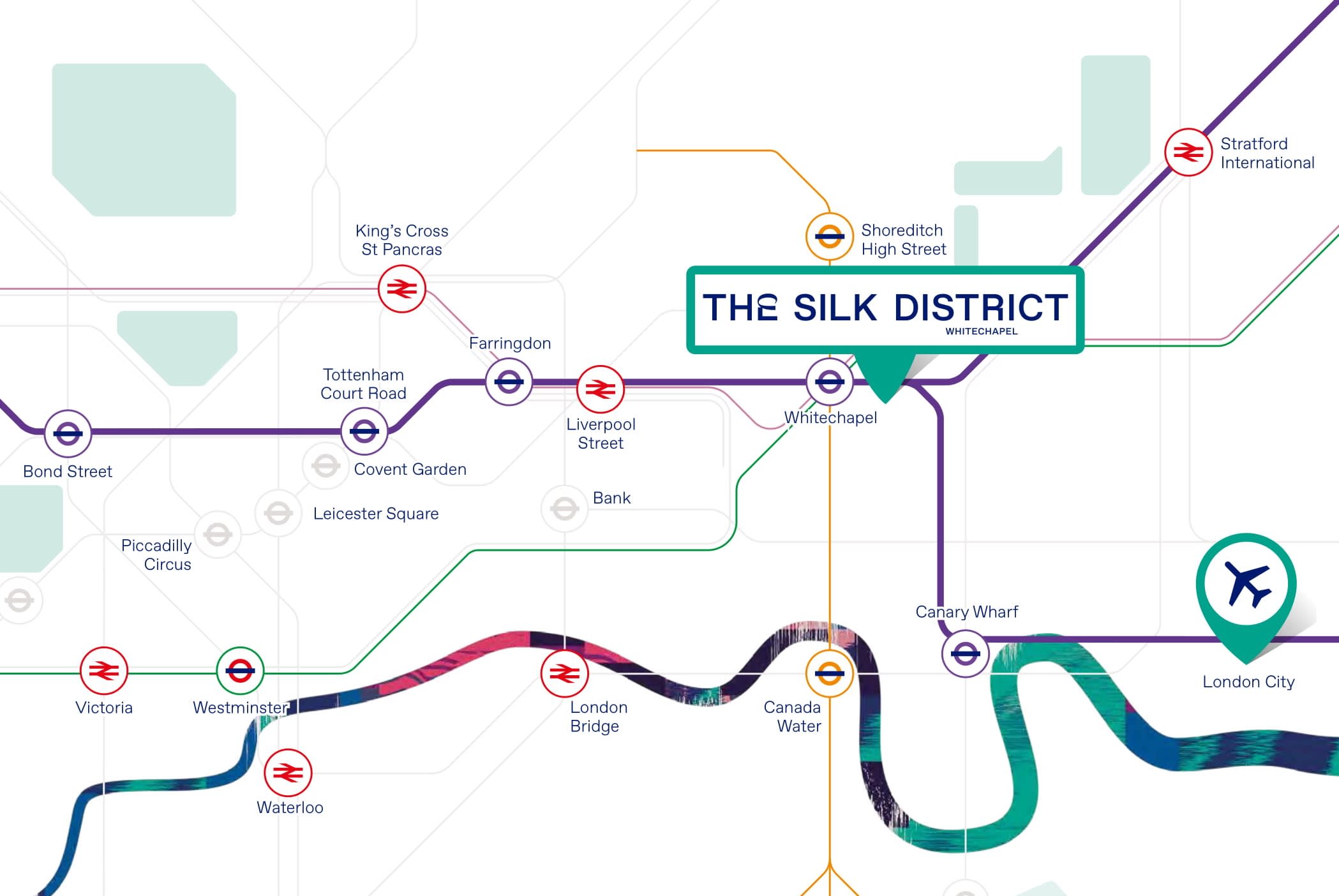 In fact, data from UK's Land Registry reveals Asian are among the top 10 buyers in the Capital. But with the uncertainty over no-deal Brexit and rising property prices, it's becoming harder for buyers to find an ideal investment that can yield good returns.
In this article, you'll discover why The Silk District in Whitechapel, London E1 is the answer to many investors' dream of owning a profitable rental property in the Capital.
Five-Star Hotel Experience at the Heart of the City
Named after Whitechapel's historic silk trade, The Silk District is a collaboration between Mount Anvil and L&Q.
The Silk District is designed by Stockwell Architects and features a 24-hour concierge, secured underground parking, a cinema room, a private gym, rooftop gardens, and a 3,500 sqm. of commercial space.
The interior comes with Terrazo-inspired flooring, SMEG appliances, integrated wardrobes, full-height windows, and open-plan living spaces.
An audio visual entry system plus 24-hour CCTV cameras make sure the residents are safe and secure.
For first-time and experienced buyers, The Silk District promises a profitable opportunity to grow their assets.
Here's why...
The Launching Of Crossrail Elizabeth Line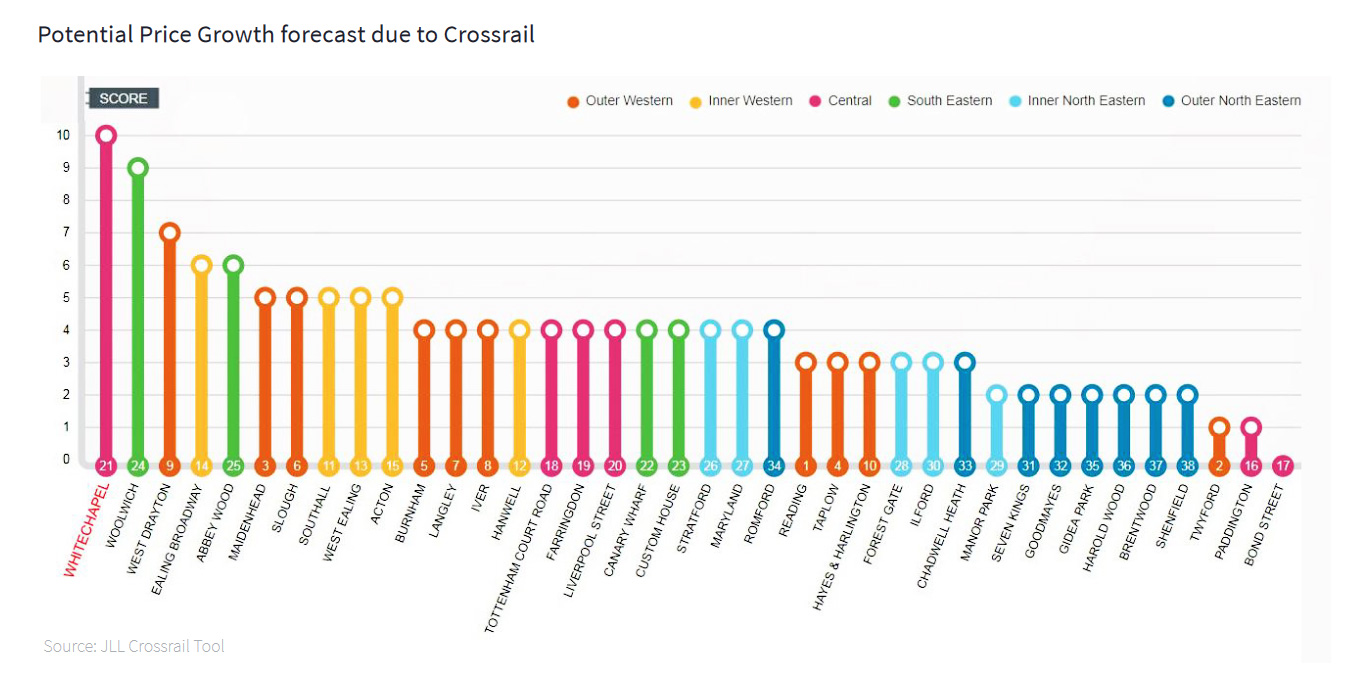 With the upcoming opening of Crossrail, residents can reach London in 10 minutes or less.
That means an increased flow of transport to and from the Capital and a 15.3% growth in rental prices by 2021. (Source: JLL)
What's more, the Crossrail opening will likely initiate a price growth.
This will bring Whitechapel more in line with its neighbors who are trading 50% to 60% higher.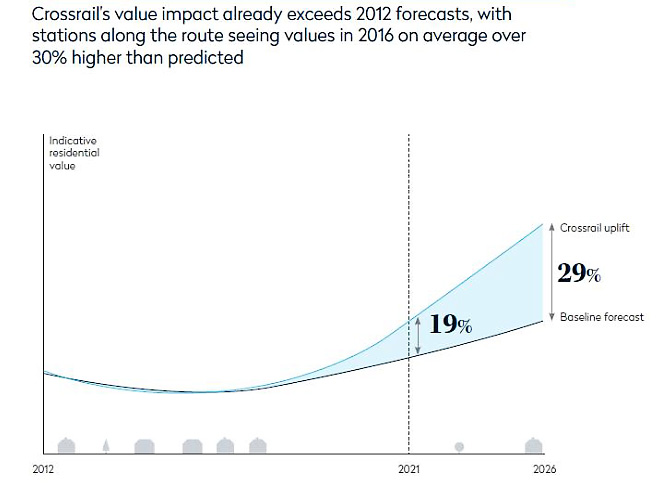 Less Than 20 Minutes from Major Employment and Educational Hubs (City of London, Canary Wharf, and Stratford)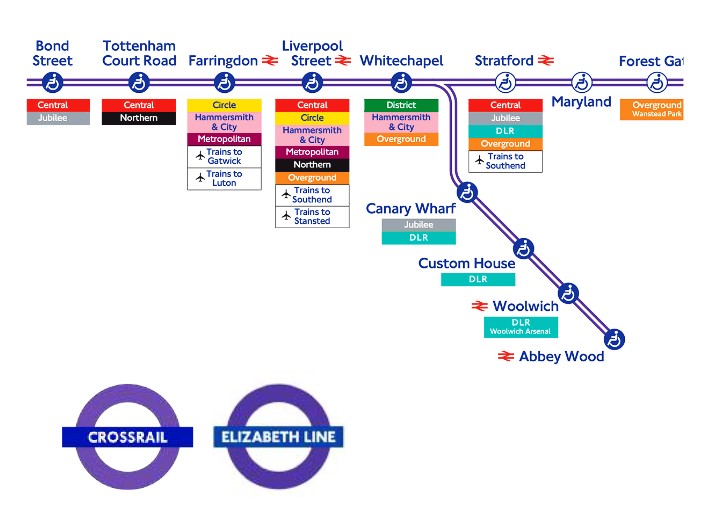 The City has a 55% of the workforce between 25 and 39 years old while the average full-time salary is £80,000 (SGD 142,682).
This is the highest of any London borough and 3x the national average.
Canary Wharf is one of three core financial and business services employment location in London.
Experts estimate that Canary Wharf will see another 14% growth in next ten years -- bringing the total number of employees to 234,000 by end of 2026.
Stratford expects 30,500 new students, four new university campuses, and will house Europe's largest shopping mall.
Silk District's close proximity to these financial and educational centers guarantees a steady influx of prospects looking to rent or buy properties.
The Rise of "Generation Rent"
A 2016 analysis from PwC shows that by 2025, 60% of Londoners will be renters.
Dubbed as "Generation Rent" this group aged 20 - 39 years old will boost the demand for private renting across the UK and will continue to do so over the next decade.
But why is this so?
Richard Snook, senior economist for PwC explains:
"High prices are making homes in the capital unaffordable to most and could undo a century long trend towards rising home ownership rates - in just 25 years the city has been transformed to one where rental is becoming the norm – especially for younger people"
David Snell, partner, PwC, adds:
"With around 60% of Londoners predicted to be renting by 2025 (40% private sector/20% social housing), policy will need to adapt. This could include encouraging a better quality of private rented accommodation including longer tenure periods, and more rental properties designed for families."  (Source: PwC)
For investors, this means a 2-bedroom rental property in The Silk District could command a premium rental price and capital appreciation in the next few years.
The £300m Regeneration Plan
The master plan aims to create 5,000 new local jobs, a new street market, seven public squares, a research campus, parks, and a medical research center.
With the regeneration plan underway, investors should expect residential prices to skyrocket by 19.8% between now and 2021 -- outpacing much of Central London.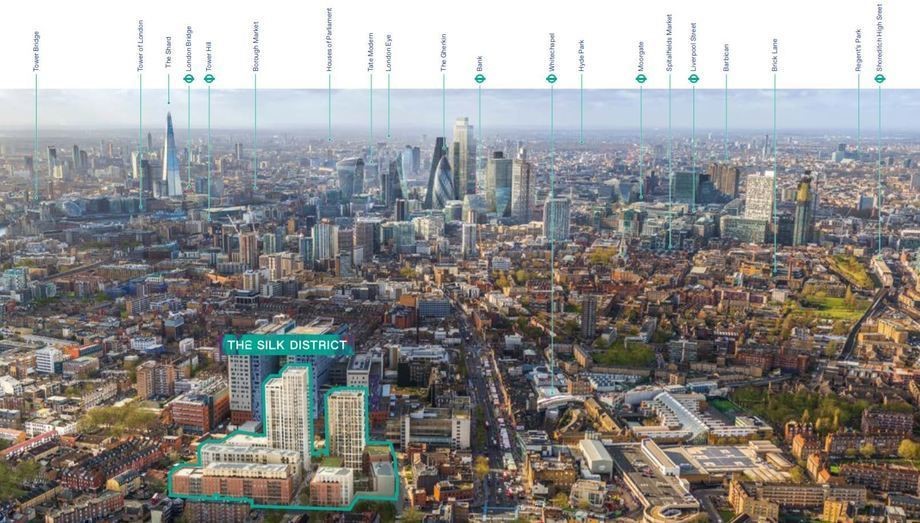 Co-developed by UK's #1 Company for Health & Safety
For the 5th consecutive year, the British Safety Council named Mount Anvil, developer of The Silk District, as UK's number one company for health and safety across any sector.
The developer also received a five-star rating and an audit score of 99.96%.
"Mount Anvil is an exemplar organisation in respect to health and safety management – in the UK and internationally. They are dedicated to world-class health and safety"
- Joscelyne Shaw, Policy Director, British Safety Council
Mount Anvil also received two Sword of Honors - a global award recognizing health and safety excellence.
Furthermore, Mount Anvil homes are protected with a 10 Year Buildmark Warranty, in conjunction with the NHBC. This warranty protect landowners for 10 years against structural defects like roof and foundation failures.
And for the first 2 years post legal completion, Mount Anvil, in conjunction with the NHBC, shield investors against defects resulting from failure to meet NHBC requirements.
Ready to Invest In The Silk District?
Singaporean investors who wish to capitalize on this opportunity may realize a double-digit growth in prices and rents. 
JLL's Director of Residential UK Research, Nick Whitten, explains:
"The Silk District in E1 falls into the perfect buyer hotspot, meeting demand for competitively-priced homes in an area with excellent transport links."
"We expect rental demand for The Silk District to be as strong as the forecasted rental growth of 15.3% by 2022."
Exclusive Launch:
24th & 25th October 2020
Saturday & Sunday | 10am to 6pm
Mandarin Oriental Hotel
Parkview 1, Level 2
Kuala Lumpur
For more information, please contact:
Christine Wong (REN06667)
M: +6012 908 6318
E: wong.christine@ap.jll.com
Register: https://internationalresidential.jll.com.my/event-calendar/18/oct/2020/silk-district-phase-4