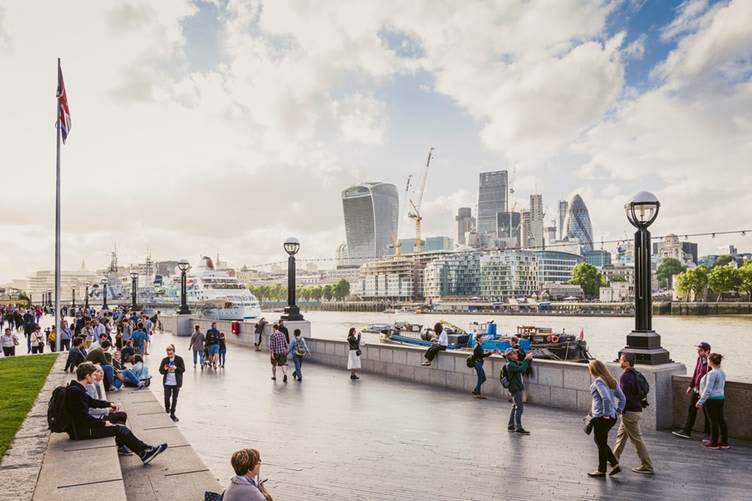 Hope lies ahead: international demand for London residential property may actually be on the rise, defying the uncertainty wrought by the past few months.
To distinguish the forest from the trees, consider the following trends.
First, JLL's recent Living With 2020 Vision study forecasts stronger price growth and increased transactions from now till 2022, due to the recent elections resolving the uncertainties that weighed on the market for the past four years. Greater London is expected to see property sales prices rise by as much as 17%.
Steady Advancement in Rental Market
One particular segment, the £1-trillion Buy-to-Let market (BTL), looks like an increasingly attractive opportunity with unprecedented potential.
Present homeowner rates in the UK stand at some 60 percent, but an improving economy, real wage growth and shifting preferences from owning to renting point to steady advancement in the BTL market for the next few years.
All told, steady capital growth and strong rental yields favour new international investors—at least those who find the right property to invest in.
For instance, residential sales for the 42-acre Malaysia-owned Battersea Power Station amounted to £120 million last year, with a combined gross development value for eight phases of £9 billion.
Opportunities in the purpose-built student accommodation (PBSA) market also loom large. Consider the Vita Student Park Place: upon completion, it may become the most in-demand address for Cardiff University's growing student population, given its walking distance to the campus.
Finally, the regeneration of a formerly-overlooked stretch of the River Thames will soon give rise to a sustainable new neighborhood in Fulham, South West London—and an opportunity for savvy international investors.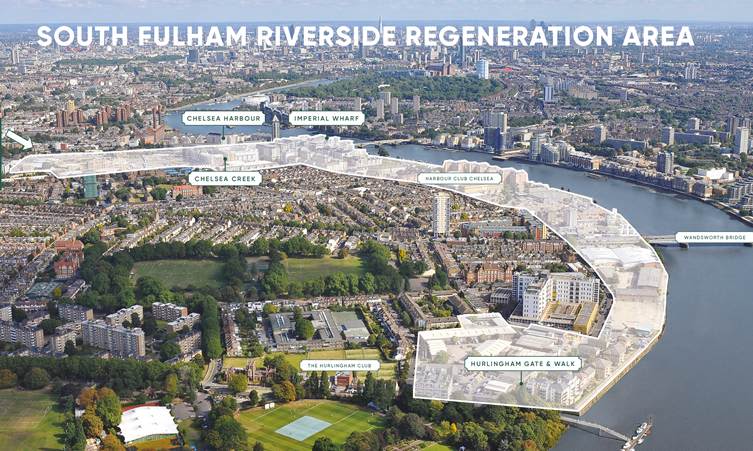 Hammersmith & Fulham's New Lease on Life
The South Fulham Riverside Regeneration Area is in the process of redeveloping almost 100 acres of waterfront real estate in Hammersmith and Fulham, with part of it set aside for an exclusive residential complex known as King's Road Park.
Developer St. William of Berkeley Group will build about 1,800 apartments, including 1-, 2-, 3- and 4-bedroom apartments and penthouses, all designed by Johnson Naylor and set within six acres of beautiful landscaping, including a public square and residents' garden.
Situated just 60 metres from the iconic King's Road, on a parcel of land in Fulham close to the River Thames, King's Road Park is in one of Southwest London's most desired locations.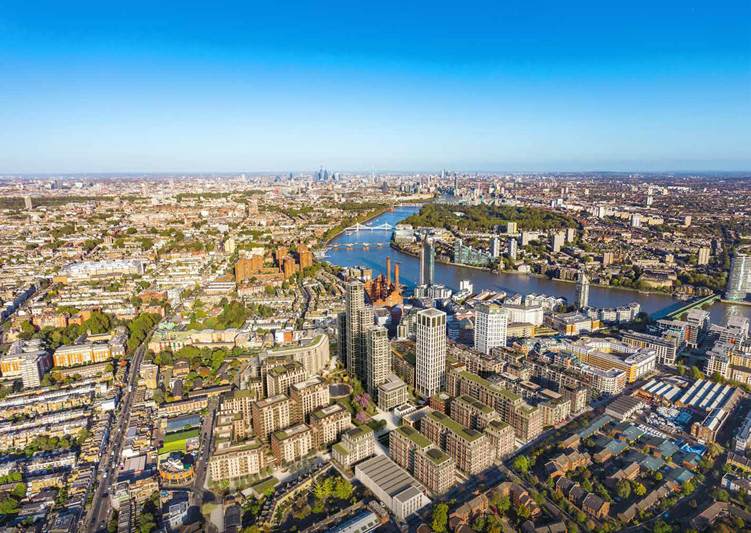 King's Road: Centuries of Sophistication
The area around King's Road Park has long been sought after by England's well-heeled, beginning from the 17th century when the 'King's Road' was built here as a royal path for King Charles II's regular visits to his royal palace at Kew.
The first Aston Martin car rolled off a production line in West Kensington, just off Fulham Road in 1915.
The 1960s and 1970s saw this part of the city turn into 'Swinging London': a regular haunt for the Beatles, the Rolling Stones, and innovative fashion designers like Mary Quant.
As punk increased in prominence in the 1970s, Vivienne Westwood and Malcolm McLaren led the charge from their King's Road boutique.
Today, the King's Road remains a relaxed, sophisticated and creative part of London, renowned for its contemporary and eclectic shops, fine dining and culture.
Surprisingly Sustainable
The Berkeley Group has made sustainability a watchword for their King's Road Park project. The development preserves two Grade-II listed buildings in the former gasworks, turning them into the centrepiece of a planned public square.
Energy-efficiency initiatives include a rainwater-harvesting system, 'green' roofs, insulation, and a standalone gas-fired energy centre.
A considerable amount of bike storage has been set aside to help promote greener transportation options for residents.
The property's accessibility helps cut carbon emissions further. Residents enjoy excellent transport links from London's Zone 2 – less than 10 minutes' walk from the Underground (Fulham Broadway) and Overground (Imperial Wharf) stations, and a short hop to the River Bus service down the Thames.
Projects like King's Road Park hope to prove that capital growth and environmental sustainability can both flourish simultaneously, to the benefit of residents and investors alike.
For further clarity on the topic, attend our webinar on the future of housing: JLL Research & Berkeley Homes stage talks and a live Q&A to explain how green homes and sustainability in real estate can actually support investor-friendly returns.