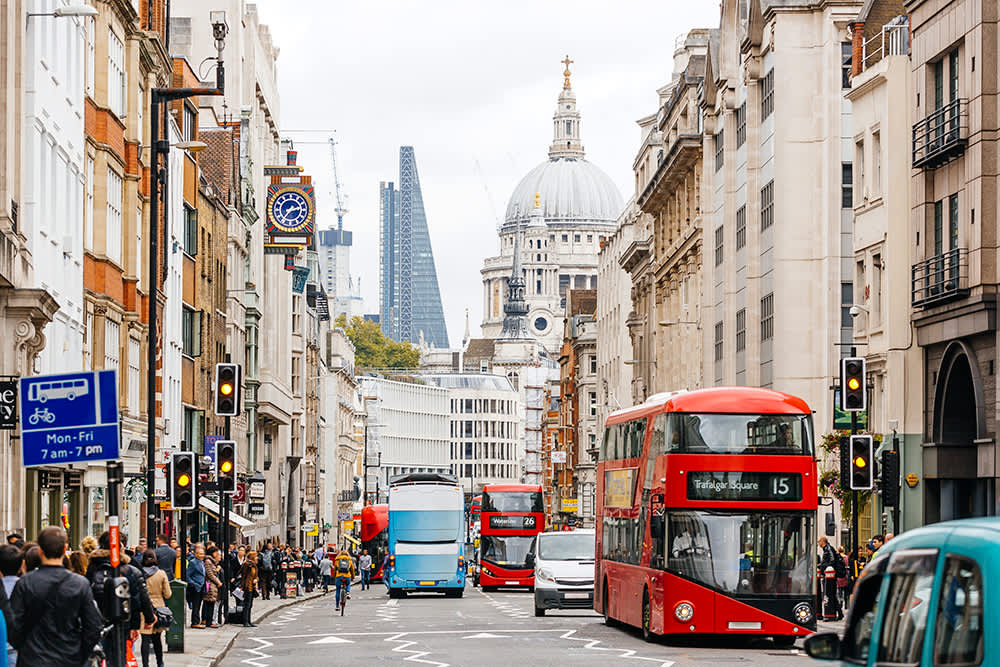 A surge in foreign transactions is expected as investors aim to beat the April 2021 deadline
British Chancellor Rishi Sunak has announced a two percent stamp duty increase for non-resident home buyers from April 2021 in the first Budget of the new Conservative government. This will affect all residential property transactions in England and Northern Ireland from next year, but not those in other UK regions. The Chancellor confirmed on Wednesday that money raised from this levy will contribute to building 6,000 new homes to help tackle the homeless issue in the UK.
An increase in stamp duty has been long anticipated, and this is lower than the three percent previously suggested in the Conservative party manifesto. Although tax increases are never popular, stamp duty on housing has proven a successful source of revenue for the government. Previous tax changes have been criticized for contributing to the slowdown of London property markets over the past few years, but the real impact on transaction volumes is unclear.
Other housing measures included in Budget 2020 were a further £12 billion and a timeline extension for the government's Affordable Homes Programme and an additional £1 billion to remove unsafe combustible cladding materials from older housing schemes. Not included was former Chancellor Sajid Javid's proposed 'mansion tax' that would have increased duties further on high-value homes.
How stamp duty works
Stamp duty on UK property increases according to value. Currently, there is no stamp duty on UK homes valued at less than £125,000 (up to £300,000 for first-time buyers). This increases up to 12 percent for homes costing more than £1.5 million and there's an additional three percent surcharge when buying a second home.
This means that, from April 2021, overseas property buyers could pay as much as 17 percent total stamp duty when buying expensive homes in England and Northern Ireland (not applicable to property in Scotland, Wales or other UK regions). Those who become UK residents after paying this surcharge may be entitled to claim a refund.
Real estate firms expect to see a surge in foreign transactions before the new tax rule comes into effect. Overseas purchases are then forecast to decline in the rest of 2021 before stabilizing again by 2022–23. At present, around 70,000 of the UK's 1.2 million annual property transactions are overseas purchases, particularly in investment hotspot London where many large-scale developments primarily target foreign buyers.
UK property still affordable
The stamp duty hike has faced criticism for potentially stifling the UK property markets just as they were beginning to recover from years of investor uncertainty. However, London will remain a competitive city by global standards even after the increase, especially in comparison to expensive alternatives such as Hong Kong, where overseas buyers pay an additional 33.3 percent tax on top of the purchase price. With foreign investors in the UK having benefited from the weakened pound in recent years, the move is seen by some as leveling the playing field for domestic buyers.
Nick Whitten, Head of UK Living Research at Jones Lang LaSalle (JLL), said: "The change in the rate of stamp duty for international investors was anticipated as part of the government's priority to 'level up' the distribution of wealth in the UK. However, it is vital to strike an appropriate balance in meeting this priority and enabling international investment which currently plays such a crucial role in unlocking the development of thousands of new homes in London and the UK's major regional cities.
"We welcome the delayed introduction until April 2021 to allow developers to explore options to adjust their delivery models. But time will tell what the long-term impact of the increase is, and whether it will threaten the future attractiveness of the UK and the viability of some housing schemes already in the pipeline."
JLL forecasts moderate growth of one percent in the UK residential markets through 2020 as investor confidence slowly returns following Brexit. This is expected to increase to four percent per annum by 2022, when the more positive investment climate becomes better established.
For more information about residential properties in London and the United Kingdom, please contact JLL International Properties at +603 2260 0700 or Wong.Christine@ap.jll.com.