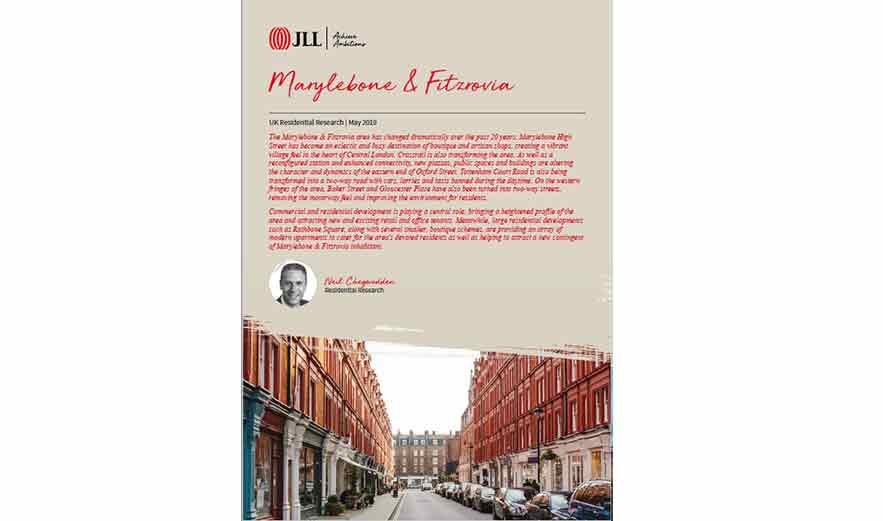 The Marylebone & Fitzrovia area has changed dramatically over the past 20 years. Marylebone High Street has become an eclectic and busy destination of boutique and artisan shops, creating a vibrant village feel in the heart of Central London. Crossrail is also transforming the area. As well as a reconfigured station and enhanced connectivity, new piazzas, public spaces and buildings are altering the character and dynamics of the eastern end of Oxford Street.
Commercial and residential development is playing a central role, bringing a heightened profile of the area and attracting new and exciting retail and office tenants. Meanwhile, large residential developments such as Rathbone Square, along with several smaller, boutique schemes, are providing an array of modern apartments to cater for the area's devoted residents as well as helping to attract a new contingent of Marylebone & Fitzrovia inhabitant.
Here are points highlighted in the report: -
• New-build pricing can range between £1,800 and £3,500 psf.
• Notable developments included Rathbone Square (142 units), Chiltern Place (55 units) and Fitzroy Place (235 units).
• The Marylebone & Fitzrovia area will be undergoing transformational change in the coming years.
And if you have any questions on this research or anything else that you'd like us to clarify, please feel free to get in touch with us directly at +603 2260 0700