Malaysia My Second Home (MM2H) Programme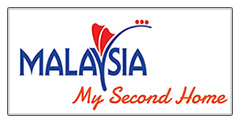 Malaysia My Second Home (MM2H) programme is basically a unique programme offered by the Government of Malaysia for foreigners and expats worldwide who wish to avail a 10 years (renewable) long stay visa in Malaysia.
Who is eligible to apply for the programme?
The programme is open to citizens from all countries recognised by Malaysia regardless of race, religion, gender or age. Applicants are allowed to bring their spouses and unmarried children below the age of 21 years as dependants.
Benefits of MM2H Programme
Multi-cultural and language


Malaysia is known for its multi-cultural and diverse communities. The Malay language (Bahasa Melayu) is the national language of the country with English as the second language but other languages can be freely used and practised as well.

Travelling and weather


Malaysia enjoys tropical weather all year round. Due to its proximity to water, the climate is often quite humid but never too hot. The temperatures range from a mild 20°C to an average of 30°C throughout the year. The highlands experience cooler temperatures.

Low cost of living


The cost of living in Malaysia is relatively lower than other major cities in Asia. Quality of life remains pivotal with the Malaysian government encouraging foreigners to retire in Malaysia. Aside from experiencing an adventurous lifestyle, foreigners also have the options to live as extravagant or as humble as one wishes it to be. Any foreigner may purchase any number of residential property in Malaysia, subject to the minimum price established for foreigners by the different states. They are also entitled to purchase a car.

Economic and political stability


Malaysia has been catching the eye of traders since historic times due to its central location. The nation continues to benefit from China's Belt and Road Initiative (BRI) due to its strategic location along the economic corridors. MM2H participants are allowed to set-up company and own business (subject to terms and conditions apply). Generally, any MM2H visa holders can own their own business as Directors without the requirement of any local Malaysians (subject to terms apply).

Infrastructure and communication


Malaysia is placed sixth place worldwide in terms of its potential as a place to invest in and in the top 10 for infrastructure development.

Good food and shopping


Due to its diversity, various local and international cuisines and tastes are available. Major capital cities such as Kuala Lumpur are also known as true shoppers' havens.

 

Safety and health (World class medical treatment)


Affordability and vacations are the main reasons behind the rise of medical tourism business in Malaysia. From 643,000 medical tourist arrivals in 2011 to over 1.2 million in 2018, Malaysia has grown its health tourism industry to become a leading global destination for international patients in Asia and beyond. This is further backed by prominent medical centres such as Sunway Medical Centre, which has been awarded the 2018 Medical Tourism of the Year in the Asia Pacific by the Global Health & Travel Awards.

Education


MM2H participants are allowed to bring their children who are below 21 years old and not married as their dependents. They are allowed to attend government schools, private schools and international schools.